Wed May 30, 2018, 9:30 AM - 2:00 PM (EDT)
1 Hotel South Beach, 2341 Collins Ave, Miami Beach, FL, USA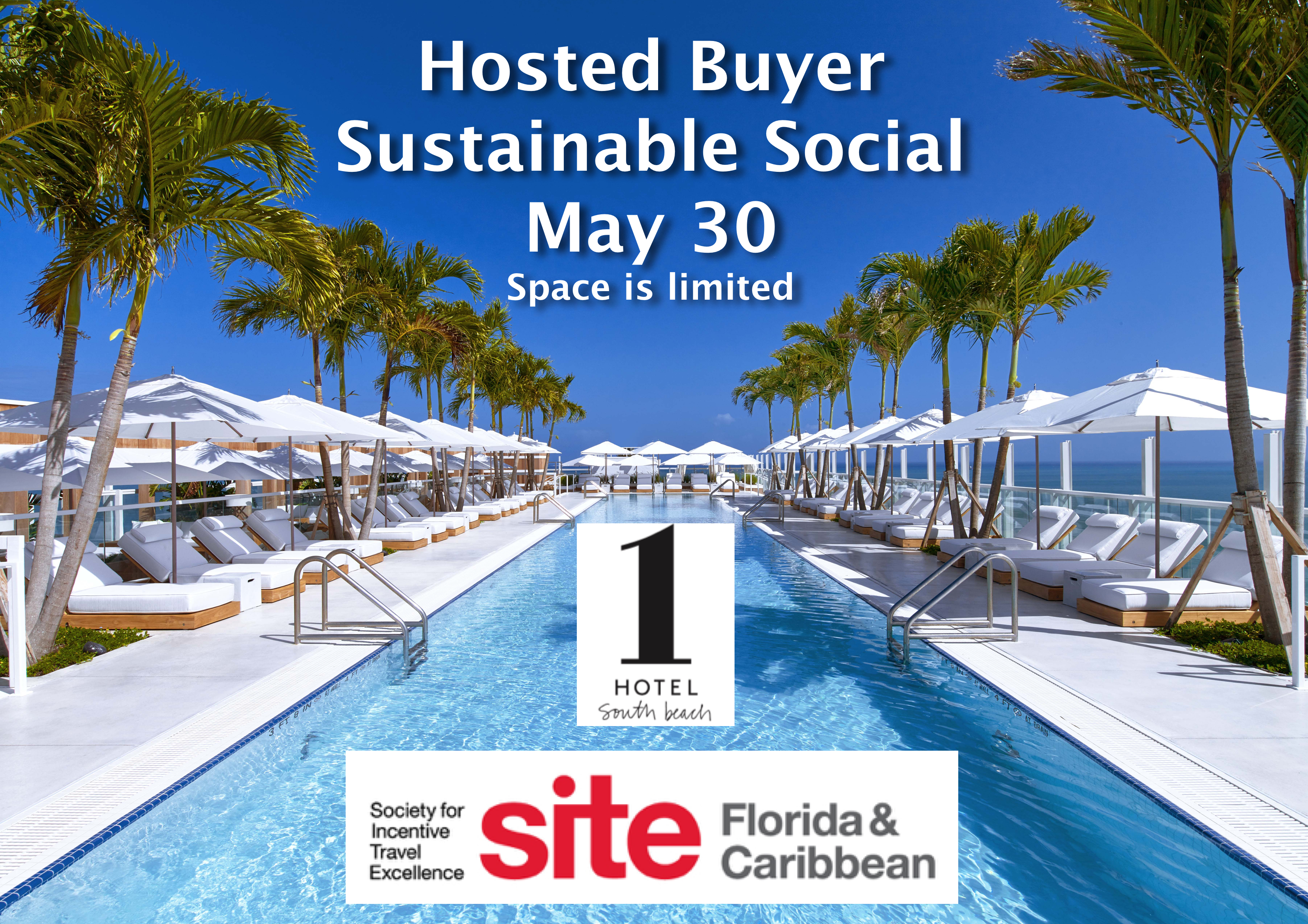 #Get your yoga pants ready! We are hosting our chapter's first Sustainable Social of 2018!
Sustainable Tourism is one of our chapter's top initiatives of the year and we are so excited to bring this event to life.
This day will include a transformative experience aimed at achieving balance, health, nutrition and ultimate wellness! We will have an educational component where we will share some sustainable best practices for the meetings and incentive industry!
The event will begin with a mindfulness meditation session followed by a demonstration by Plnthouse's Executive Chef at 1 Hotel South Beach, who will lead a plant-based nutrition class followed by a gourmet plant-based vegan lunch.
This is a hosted buyer event and there will be a minimum 1:1 supplier/buyer ratio. Each supplier must host at least 1 buyer.
If you are a planner looking to be hosted, please contact: admin@sitefloridacaribbean.org and we will try to pair you with a supplier.
WHEN:
May 30th, 2018
10:00 am Group Meditation Session
10:45 am Plant-Based Nutrition Education
11:30 am Plant-Based Vegan Lunch
WHERE:
1 Hotel South Beach
COST:
Early Bird Pricing starting at $85 per person (parking is included)
Limited to 30 attendees - Register Now!
Thank You to our Generous Sponsor

1 Hotel South Beach, 2341 Collins Ave, Miami Beach, FL, USA