2018 Theater Event - Wicked
Full
Wed Feb 21, 7:00 - 11:00 PM (EST)
Broward Center for the Performing Arts, 201 SW 5th Ave, Fort Lauderdale, FL, USA

Ready for an entertaining night with incentive travel professionals?
Plan to attend the SITE Florida & Caribbean Theater Night on Wednesday, February 21st at the Broward Center for the Performing Arts. We have bought-out the LATAM Club Level for the amazing performance of Wicked - this is Oz, but not as you know it! Based on the novel by Gregory Maguire, Wicked is the story of the unlikely friendship between the Wicked Witch of the West and The Good Witch, and how their stories formed the World of Oz long before Dorothy and Toto arrived on the scene. One of modern theater's biggest hits, Wicked has now grossed over $1 billion at the Broadway box office, and its various productions have been seen by over 50 million people worldwide.
The LATAM private lounge will be the venue for our reception and dinner and then again for coffees and dessert after the performance. Complimentary valet parking adds to this VIP event.
THIS IS A HOSTED PLANNER EVENT. Tickets are $125 per person for SITE members and $150 for non-members hosts - that is, $125/$150 for the host and $125/$150 for the hosted planner (up to three per host). Planners who are not allowed to be hosted or wish to register with the single fee but without a host may do so by contacting the Chapter Administrator at admin@sitefloridacaribbean.org. Each person is registered independently and planners are subject to approval.
Any questions - looking for eligible planners or willing hosts - contact Debbi Hartman at admin@sitefloridacaribbean.org.
SPONSORS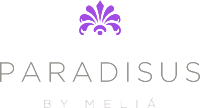 Paradisus by Melia - Come and share the most luxurious all-inclusive resort experience in the world - at the Paradisus Cancun and Paradisus Playa del Carmen La Perla - including signature cooking by famous international chefs, spectacular YHI Spas and a unique, personalized service to make your dreams come true. Private pool and beach areas with Bali beds and exclusive services. Meeting, incentive, wedding and honeymoon packages. Royal Service for adults only. Family Concierge with personalized service for an unforgettable family holiday. The Reserve, a private and exclusive luxury room concept. Contact: Jorge Colona - jorgec@sol-group.com
---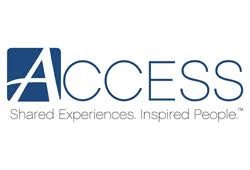 Access DMC - ACCESS Destination Services sets the standard for professional Destination Management in North America, leveraging its long-established talent and experience to design and deliver exclusive and unique group programs to satisfied clients from around the world. We believe in the power of shared experiences that bring people together. Shared experiences create the opportunity to both inspire and be inspired, and inspired people drive organizational success. Contact: Jeff Nelke - jeff.nelke@accessdmc.com
---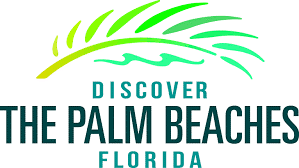 Discover the Palm Beaches - THE BEST WAY TO MEET IN FLORIDA. Great weather and beauty – check. Outstanding hotels and things to do – check. A terrific convention center and complimentary meeting services – check. The Palm Beaches, come for business, stay for pleasure. Come meet at the 350,000 square-foot Palm Beach County Convention Center or stay in any of the luxurious beach resorts and enjoy the many sporting and cultural amenities plus fun and fine dining, exquisite spas and welcoming citizens. Contact: Steve Crist - scrist@thepalmbeaches.com
---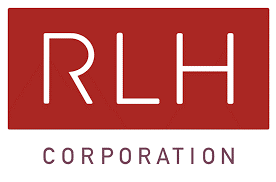 Red Lion Hotels & Resorts - The most memorable trips are the ones where you strike up conversations with locals and visit the places they recommend. Opening the door to the best local experiences, Red Lion Hotels has built a legacy on paving the way to great adventures. Whether your meeting is in one of the affordable hotels in the Pacific Northwest or in Florida or anywhere in between, you can count on the kind of local hospitality you simply won't find elsewhere. Contact: Maxine Lockhart - mlockhart@aarogen.com
---

Nassau Paradise Island Promotion Board - Combined with our world-famous white sand beaches, warm turquoise waters and a wide range of land and water activities—including snorkeling and scuba diving, fishing, championship golf, international culinary options and two of the largest casinos in the Caribbean—it's easy to understand why Nassau Paradise Island is the place to hold your next meeting or event. And with luxurious accommodations and meeting facilities ranging from executive boardrooms to 50,000-square-foot ballrooms, we can handle almost any size group and function. Contact: George Brice - george@npipb.com
---


Island Destinations, Bahamas - Island Destination Services is an award-winning destination management and event production company in the Bahamas. Our mission is to provide extraordinary creative events and exceptional service to each and every client. From the Bahamas, we are proud to share the islands we know and love so well with first-time visitors, repeat guests, and our fellow Bahamians. We go beyond the ordinary to the extraordinary, crafting social and corporate events that stand out as unique and unforgettable. Contact: Lonise Carey - lonise@islanddmc.com
---


Silversea CruisesTranscend the traditional. Venture beyond the expected. Watch motivation soar as your guests become inspired by the allure of a corporate or incentive cruise aboard Silversea – the world's most awarded small ship luxury cruise line.
Contact: Cecilia Blevins - cblevins@silversea.com
---
Voted the Caribbean's Leading Hotel brand for 21 years running Sandals and Beaches Resorts are more than just all-inclusive. We offer a Luxury Included Experience with more quality inclusions than any other resort. Located among the world's most spectacular beaches, Sandals and Beaches Resorts boast 19 properties on seven distinct islands in the Caribbean. Sandals and Beaches are the perfect setting for all your meetings or incentive groups
Contact: AJ Winslow- AJWinslow@uvi.sandals.com
Broward Center for the Performing Arts, 201 SW 5th Ave, Fort Lauderdale, FL, USA
Full