SIXTH Annual Caribbean Workshop
Register
Fri. Oct 27, 2017, 8:30 AM - 4:00 PM (EDT)
Melia Nassau Beach, Nassau, W Bay St, Nassau, Bahamas
SITE Florida & Caribbean is pleased to present our Sixth Annual Caribbean Incentive Workshop
A one-day series of educational presentations designed to motivate new and veteran professionals on current trends and best practices, personal growth and legal issues in incentive travel.
This workshop is one of three educational workshops in Nassau between October 26th-29th
Certified Incentive Specialist (CIS) workshop - Oct 26th-27th.
For more information and to Register.
Caribbean Incentive Workshop sponsored by SITE Florida & Caribbean Oct 27th. Register
Destination Review (for qualified meeting planners only) sponsored by the Nassau Paradise Island Promotion Board - Oct 27th-29th.
For more information e-mail edith@npipb.com
Caribbean Incentive Workshop
Event Detail
October 27th, 2017
8:30am-4:00pm
Melia Nassau Beach All-Inclusive Nassau, Bahamas
Registration Fees:
(includes presentations, lunch and certificate presentation)
SITE members - $50
Non-members - $75
Students - $25
---
Speakers: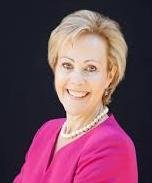 ELAINE ALLISON
I Can Fix That – What to Do When Things Don't Go As Planned
Travel & Tourism and the Incentive and Event Industry is constantly changing by world events, often on a daily basis. Learn how to handle the toughest service challenges and stay focused on positive results that have the biggest impact by becoming the problem solver, the motivator and the inspirer, by learning and using unique methods to bring people towards your ideas and obtain real solutions.
About Elaine:
Elaine Allison, CSP is a Certified Speaking Professional and is an international speaker; trainer, consultant and author of the bestselling book The Velvet Hammer: PowHERful Leadership Lessons for Women Who Don't Golf. She has enthralled audiences from coast to coast in both the United States, Canada and around the globe with her lively presentations and affable style. Elaine was one of Canada's first female prison guards in an all-male maximum security prison at the age of 19. She had a crash course in understanding how people interact with each other as her life virtually depended on it. She began to truly observe how we resolve issues, discover innovations and uncovered unique methods for dealing with even the most difficult situations.

DOYLE J. GIROUARD
Customer Acquisition and Retention
In today's rapid changing marketplace it becomes even more critical that a Company maintain equal focus on acquiring and retaining customers. Participants will acquire information on how to ensure maximum potential with customers. Learn global understanding of the issues confronting corporations seeking improved performance, while improving profitability and productivity through increased efficiency and effectiveness.
About Doyle:
As a builder of strong companies and leaders, a business consultant, coach, trainer, lecturer, facilitator, and over 40 years of business experience, Doyle J. Girouard, CEO and Senior Managing Partner of The Cypress Group, has coached numerous CEO's, business owners, and managers on the integration of strategy, people, and processes which leads to business transformation and performance improvement. He has assisted clients to achieve a sustainable strategic competitive advantage by intersecting strategy and organizational behavior.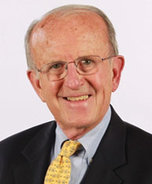 JONATHAN T. HOWE
Legal Responsibilities in Incentive Travel
In today's litigious environment we must all be aware of legal responsibilities in which meeting planners and suppliers must be engaged, from contractual language to "ForceMajeur" implications and personal liability. This presentation will bring relevant and current legal challenges and solutions affecting everyone involved in incentive travel.
About Jonathan:
JONATHAN T. HOWE is President and a Senior and Founding Partner of Howe & Hutton, Ltd. He has written hundreds of articles and papers and has spoken to organizations all over the world. He is recognized as one of the true leaders of the not-for-profit organization bar as well as the hospitality and meetings, travel, incentive, hotel, and trade show industries, and for trial and appellate advocacy. Jon was named Association Forum of Chicagoland's Associate Member of the year for outstanding service to the association community. Jon is also General Counsel to Meeting Professionals International, the U.S. Chamber of Commerce Association Committee of 100, The Sports & Fitness Industry Association (formerly known as the Sporting Goods Manufacturers Association) and International Special Events Society, to name just a few. He is the special advisor to the American Bar Association Standing Committee on Meetings and Travel.
---
Thanks to our Sponsors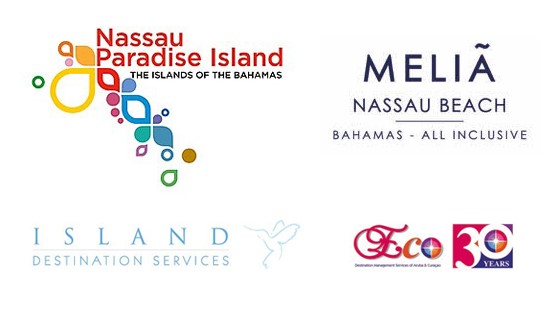 Melia Nassau Beach, Nassau, W Bay St, Nassau, Bahamas
Register